Blue Bear Self Storage – Staying safe and secure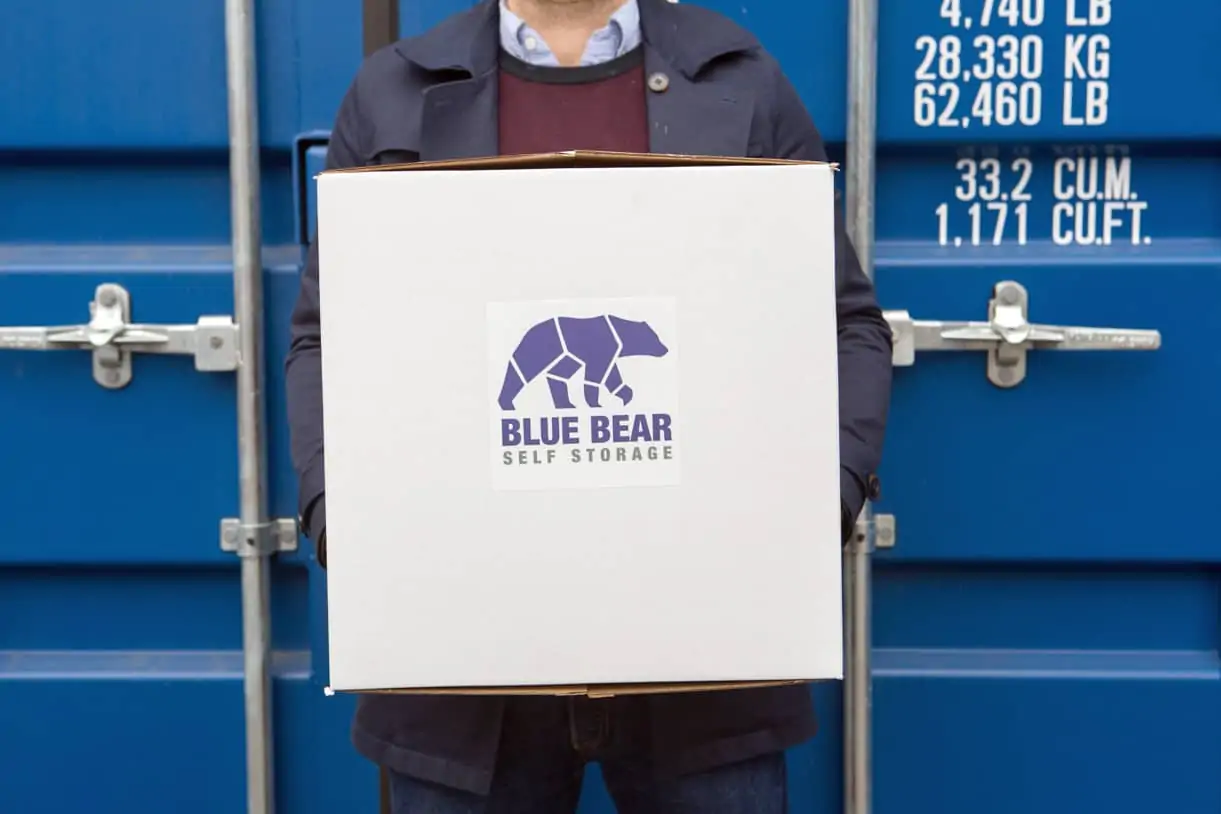 At Blue Bear Self Storage the security of your belongings is of paramount importance to us. We take extensive measures to ensure that you benefit from the high levels of security on all our sites.
These measures include fully fenced sites, ID checks on our customers, 24hr CCTV, sensor activated floodlights and security codes. We use these for both the site gate and the containers themselves.
We can be sure of the measures we take to provide peace of mind to our customers. But, here are a few tips to help you improve your overall security even further.
Firstly, make sure your belongs are in a secure container at all times
At Blue Bear Self Storage we provide the highest level of external security. We make sure every container includes a metal lockbox on the front to house your padlock. Your padlock should be locked, and your container secured when you leave it.
Silly as this may sound, do make sure your items are stored securely inside your container. We cannot be responsible for any belongings left outside of your container.
Keep access, security codes and keys safe
To protect yourself and your belongings by keeping sensitive information secure. Never share access codes or padlock combinations with others. Your padlock keys should be held it in a safe location that only you have access to.
Should your access codes, combinations or keys become compromised, do let us know straight away. If this happens, we can put the correct measures in place.
Insurance at Blue Bear Self Storage
At Blue Bear Self Storage we want you to have total peace of mind. To that end, we ask that you take out insurance for your contents to cover any eventuality no matter how unlikely it may be.
We can offer storage insurance to ensure your full protection. Please make sure that all details you provide are accurate and update us during your stay should anything change which may affect your policy. Like any other insurance policy, incorrect information could invalidate your cover.
Correct storage method
Some items may have special storage requirements. If, for example, they are delicate and sensitive to temperature changes or humidity. Make sure you are aware of the correct storage method for your belongings and please always speak to the Blue Bear Self Storage team should you have any questions or concerns.
All our containers have modified flooring and grafo thermed ceiling to restrict any issues relating to condensation. Even so, techniques such as using shelving or palettes to keep boxes and other items off the floor can protect them from damage in the improbable event that an incident such as flooding occurs.
Our containers are all modified with vents to ensure airflow and stabilise temperatures throughout the year.  To ensure air into the container is not restricted, these vents should not be blocked. Keeping items stored off the floor is a great way to keep airflow throughout the unit.
Please do not store wet items. These can affect other items in your unit. If you have any concerns or questions, the Blue Bear Self Storage team is always available.
While we pride ourselves on our approach to security across all our sites, we still need our customers to be conscious of small details which can further help us in providing a secure environment. Being mindful of your packing and how you choose to store your items when placing them in your container is another crucial factor for providing total peace of mind.