Self Storage Tips: How to pack items for storage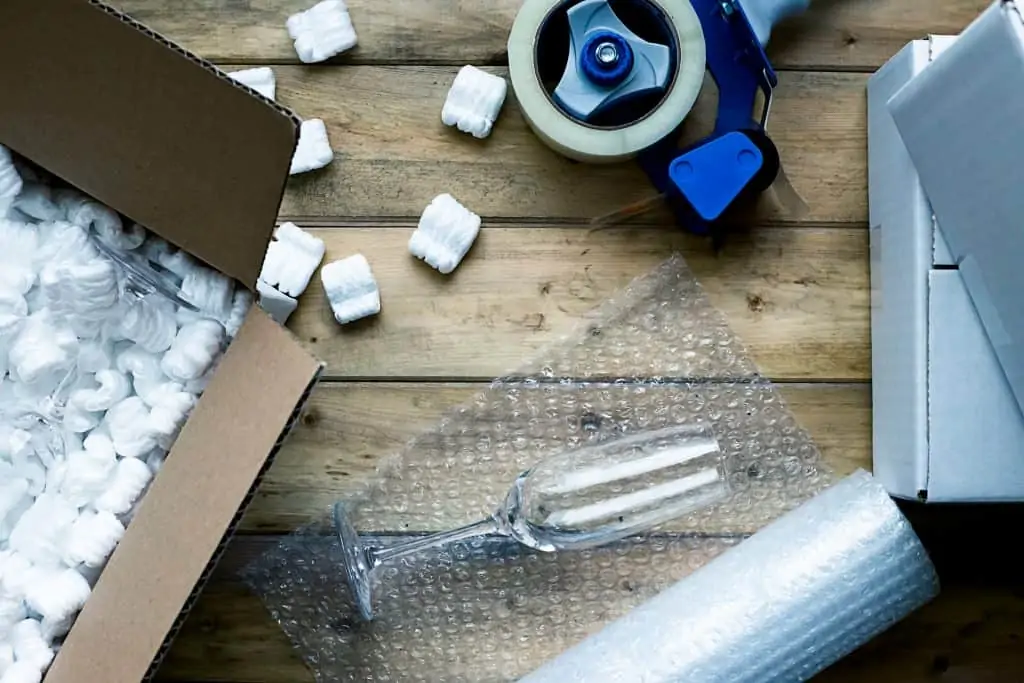 Whether you're moving house or your office is being refurbished, it's important to make sure you pack your belongings properly. After all, these items likely mean a lot to you, whether financially or emotionally. Putting everything you own into boxes is never an enjoyable task. Nor one you want to spend a lot of time over. However, our self storage tips should make the whole process a lot easier and much less stressful.
Self storage tip #1 – Stock up on packing supplies
First things first, you're going to need a lot of packing supplies. Not only will you want plenty of boxes (in varying sizes), you'll also require packing tape, bubble wrap, newspaper, foam peanuts, a marker pen and furniture covers.
Make sure all your boxes are of a good quality – don't use ones that are split or have been used too many times before. Plastic bags should never be used to protect your items. They will likely rip and can also attract mildew.
Should you require some more packing supplies, just visit one of our stores – we stock everything you need.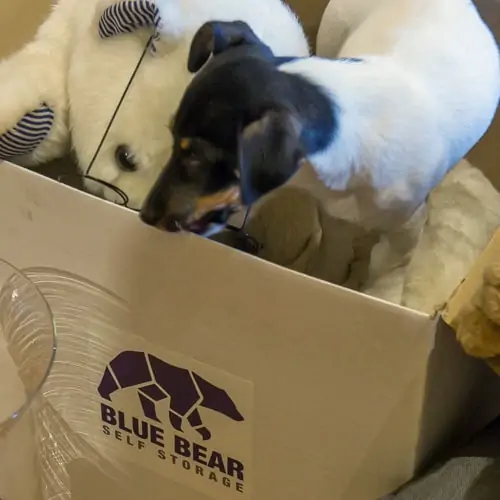 Self storage tip #2 – Organise your items and label every box
Don't just throw random items into the same box – try and keep similar possessions together. That way, you can easily find all your kitchen items, clothing and favourite books without having to open box after box. Get a marker and write on the box what's in it. You may think you'll be able to remember which items went where, but we promise you that by the time you move into your new home or office, you will have forgotten.
Self storage tip #3 – Pack delicate items with extra care
It sounds obvious, but if you really want to protect something, you need to be prepared to spend more time and effort packing it away. Plates, glasses and ornaments should all be wrapped with bubble wrap individually. Remember to mark the box they go in as fragile, as well as make it clear which way up it should be carried and stored.
Books and clothing, while not breakable, can also endure damage should you fail to pack them away carefully. To avoid bending their spines, place books flat on top of each other. Clothing, on the other hand, is best kept in a hanging wardrobe box.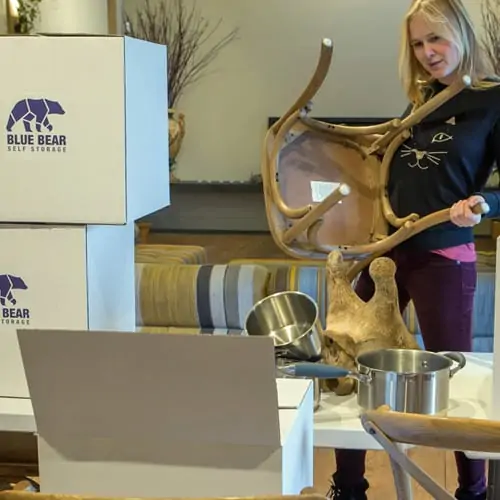 Self storage tip #4 – Don't overload your boxes
It may be tempting to save on the cost of supplies and space by cramming as many items into the same box as possible, but it's a false economy. Doing this puts strain on the boxes and your possessions, making them vulnerable to damage. Plus, the container will quickly become too heavy to carry.
If your boxes are bulging at the sides, it's a sign you need to take one or two things out. You want each one to be square and flat, so they can easily be stacked on top of each other. Equally, your boxes shouldn't be too empty, as it means your items will move about during transportation. Fill in any gaps with something soft and light, such as packing peanuts, and seal the box with packing tape.
Always pack light items, such as clothes, linen and pillows, into larger boxes, and heavier possessions in smaller boxes.
Self storage tip #5 – Disassemble your furniture
To avoid paying for more storage space than you need and causing yourself unnecessary stress during the move, it's best to take apart larger items of furniture, such as bed frames. Just remember to keep all the screws and bolts together – we recommend placing them in a secure bag and taping it to the bed frame.
Self storage tip #6 – Clean before you store
We're not just talking about kitchen utensils here; you should clean all your clothes and appliances too, including your washing machine and fridge. Any dirt left on these items can turn into mould. Make sure you don't pack away your items when they're damp either, as this can cause mildew and create a nasty smell in your storage space.
With a bit of care and preparation, packing needn't be a nightmare. In fact, if you want to make the process even easier for yourself, why not make use of our removals service? That way, you don't have to worry about hiring a van or packing and unpacking everything. Give us a call on 0203 981 2900 to find out more about this service.